98% of artists don't analyze the market before getting into music – Rex Omar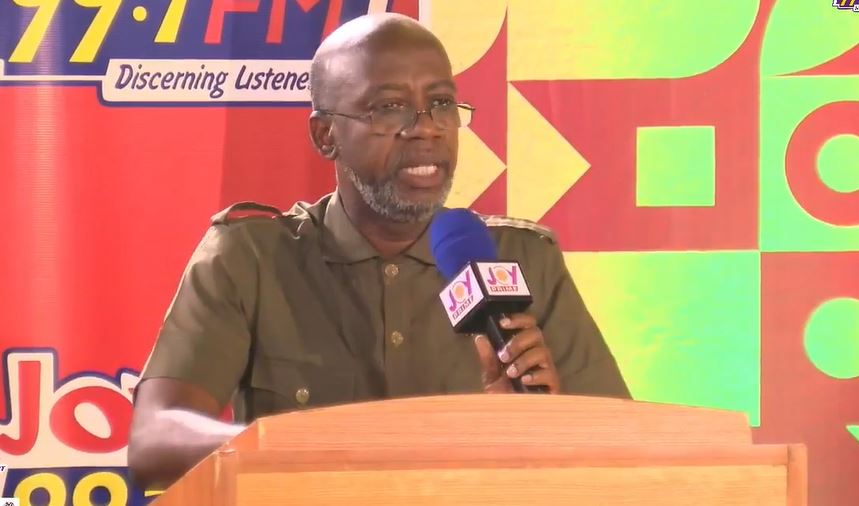 Former Ghana Music Rights Organization (GHAMRO) Board Chairman Rex Omar has lamented the failure of aspiring musicians to assess the commercial viability of the music industry before venturing into it.
Rex Omar said it to the Showbiz Roundtable hosted by Joy Entertainment at Labadi Beach Hotel on Saturday October 29, 2022.
The Thought Leadership Forum, themed "Music Business and Tourism", aims to deepen and take conversations from simply identifying some of the industry's issues to sharing insights and insights critical to growth. and the progress of the creative industry.
As keynote speaker, Mr. Rex Owusu Marfo spoke on the topic "The Importance of Royalties in the Musician's Life".
He said the majority of artists don't analyze the business prospects of the music landscape before venturing out.
This, he says, is part of the research he has done in the music industry.
"I want to say emphatically here that from the research I've done, 98% of people who get into music in this country don't do any business analysis, they just get in there," he said. he declares.
The Highlife musician advised artists to make it a point to understand that music is a business and not just a passion.
"It's only in music that people are driven by passion. So it [artiste] will get the song, look for money anyway, just rush into the studio and record the music and most artists are happy because they were able to record how I feel.
"Even a seller of ice water, if he wants to go buy water in sachets and resell, he will analyze how much I will buy it? How much will I sell it? In the end, how much will I get, "he cited an example.
According to him, if the music becomes a hit, the artist may not receive the maximum royalties because he did not consider it from a commercial point of view.
DISCLAIMER: The views, comments, opinions, contributions and statements made by readers and contributors on this platform do not necessarily represent the views or policies of Multimedia Group Limited.