DAY BREAKS FOR ERICK BAKER: East Tennessee singer-songwriter basks in 'Morning Light' | Entertainment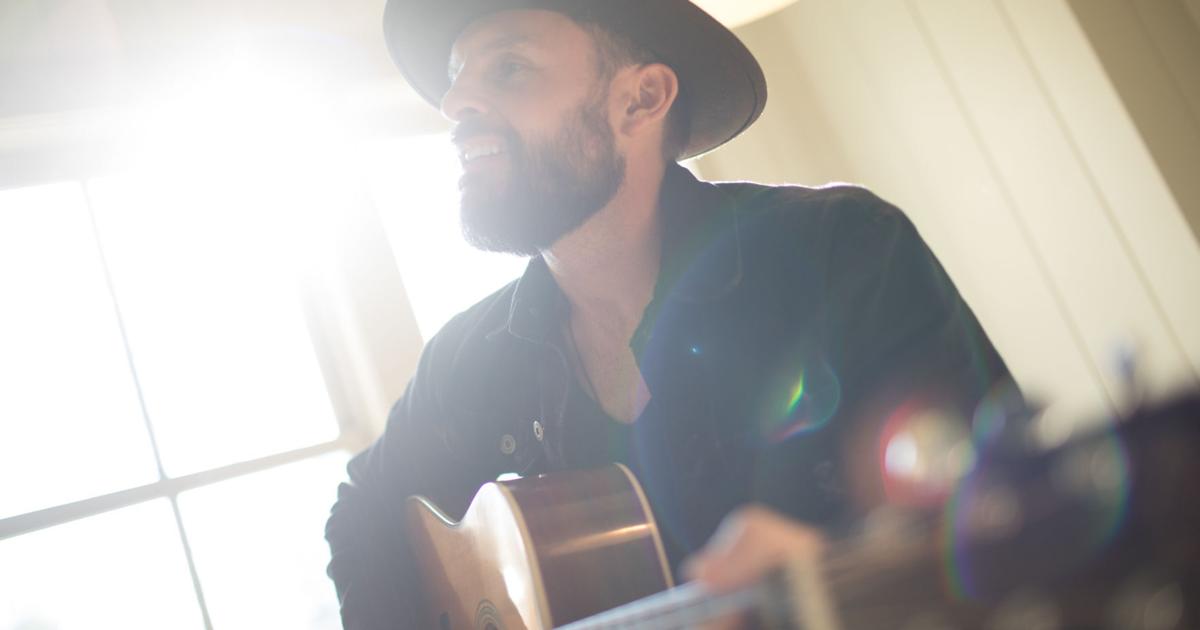 Singer-songwriter Erick Baker never intended to play the part of East Tennessee's answer to Cupid, let alone boost the local population, but that's where he finds himself. found these days.
On Saturday night, he will return to the stage for the first time in two years – for his Valentine's Day weekend stand-up performance that slowly grew until he filled every seat at the Tennessee Theater downtown. of Knoxville. And whether he rocks or croons, bares his soul or encourages his fans to love each other, there's no denying that his authenticity touches the hearts of anyone who feels drawn to his songs.
"It's not like we intentionally planned to do it, but it just naturally blossomed into this tradition, and it's an absolute honor to play this weekend," Baker recently told The Daily Times. "People are traveling from as far away as Canada, California, Oregon, Texas – I know specifically for this weekend people are coming from all of those places. And when I'm up there looking at the crowd, we got all kinds of people. We have the full breadth of humanity represented, and that's such a beautiful thing.
"It's love, and that's what I've said over and over again: let the love in. That's what I want people to do on Saturday night, to let the love in. That been a tough two years, and what Saturday is about, it's about letting the love in, and I want people to leave feeling good, I want them to inhale the positive, inhale that love and exhale the negative, the doubt, all the bad things.
Coming from anyone else, such pacifist ruminations might seem born out of a transcendental meditation retreat in India, or massive amounts of drugs, or a whimsical Tiny Tim alternate personality. Baker, however, is an East Tennessee boy, the married father of a 12-year-old girl, and the same serious guy fans first fell in love with when he came to town from the west. from Tennessee with a handful of Ben Harper covers under his belt and nothing else.
Along with fellow musician Matt Brewster, he became a member of a college circuit cover band known as Matt and Erick, which eventually became the rock band Down From Up. Restless and ready to find his own voice, however, Baker walked away about 15 years ago, waiting for the right door to open to a solo career. The opportunity came in the form of an opening slot for R&B crooner John Legend – in the same place he returns as the headliner on Saturday, something he hasn't lost, did he declare.
"This weekend it's just two full sets from Erick Baker, no opening, as it's been two years since I've played, and I'm going to make the most of the opportunity." he declared. "It's going to be the biggest show I've ever done, I feel like, and going back to where I started 15 years ago, opening for John Legend, I'm so excited. It was an incredible journey that started a lot on this stage, and it all led up to Saturday.
He jokes about sending Legend "another" thank you note, but here's the thing about Baker: His kindness is both genuine and infectious, leaving fans and peers to believe that he probably wrote Legend a note or two, and wouldn't it be a good thing if we all mailed a thank you note to someone we like? That positivity was central to her 2008 EP, "It's Getting Too Late to Say It's Early," and her two subsequent releases, "Holding the Pieces in Place" and "Goodbye June."
He went through a very public struggle to juggle his family life and music career around 2016, however, and for a while he wondered if he might lose both. Spinning and chasing the brass ring left his relationship on the rocks, but rather than withdraw into himself, Baker chose to tell it all – his own weaknesses and flaws, his fears, hopes and dreams – to through the song. The end result was the album "Dear Amanda," a letter to his wife, and reinventing themselves on the other side, the family embarked on a cross-country tour together, reconnecting with each other. others and reminding Baker of the ways in which his music has the most impact: through intimacy, whether in a theater filled with more than 1,000 people or in a living room for a dozen.
It's a chapter in his life, and the lessons he's learned from it, chronicled in a new documentary, 'Composing a Stranger', which has just been released.
"This battle for balance is a universal battle we are all fighting," he said. "Whatever your job is, that balance between career and family, the plates you spin. Watching the documentary is something I'm proud of, but there are also moments that are painful to watch. Looking back, I wonder how I could have missed so many signs, but all of those things are the building blocks that got me here and got me through.
"And you have to celebrate these things!" You can't sweep them under the rug. Learning to celebrate your mistakes and failures is not easy, because you want to deny them, almost, but it's the moments that teach you. The mistakes I've made as a human being trying to live this life the best I can, and the things I've learned, are some of the things I can show people, because the beauty of tough times is that they're those universal connectors that tie us all together.
And on the other side of that darkness, he learned, the sun is still rising and the clouds are still parting. It is therefore by the way that his latest album, released in early 2020, is called "Morning Light". It's a celebratory album, as well as a diversion from the heartfelt introspection that has been its wheelhouse for so long. "Sad bastard music," he laughs, is all well and good, but for this album he wanted something with a little more funk and a little more groove.
"I wanted the music to have flavors that people had never heard before, because really, when you boil down the songs to me and a guitar, they all start from the same root system, but I wanted to dress them up in new ways to show growth and celebrate," he said. "It's about having a good time, feeling good, knowing that, hey, there are going to be tough times, but times in time, we deserve a good time. I wanted a record that just makes you feel good.
It's not that he hasn't made listeners feel good in the past: he tells the story of a hairdresser's appointment a few years ago, during which a woman obviously pregnant approached him with a smirk, patted his stomach and said, "You did it to me this time!"
"She was like, 'We went to your Valentine's Day show, and then this happened!'" he laughed. "I joked about adding to the global population, one song at a time, but that's what it's all about: connection. Whether you connect as a community or with your partner, you need those moments when you remember why you are with that person or those people. If nothing else, you just need a distraction from the outside world and a chance to hold your lover's hand.
"That's what I want Saturday night to be. Once those doors are closed, and we're inside those four walls, we're in a place where the outside world can't touch us, and for a few hours people can have a good time, be entertained, laugh and sing and dance and even cry.
Steve Wildsmith worked as a writer, editor and freelance journalist for the Daily Times for over two decades. In addition to covering entertainment and occasional news stories, he is also the social media specialist for Maryville College. Contact him at [email protected]