Ex-touring drummer opens The Soundry music education studio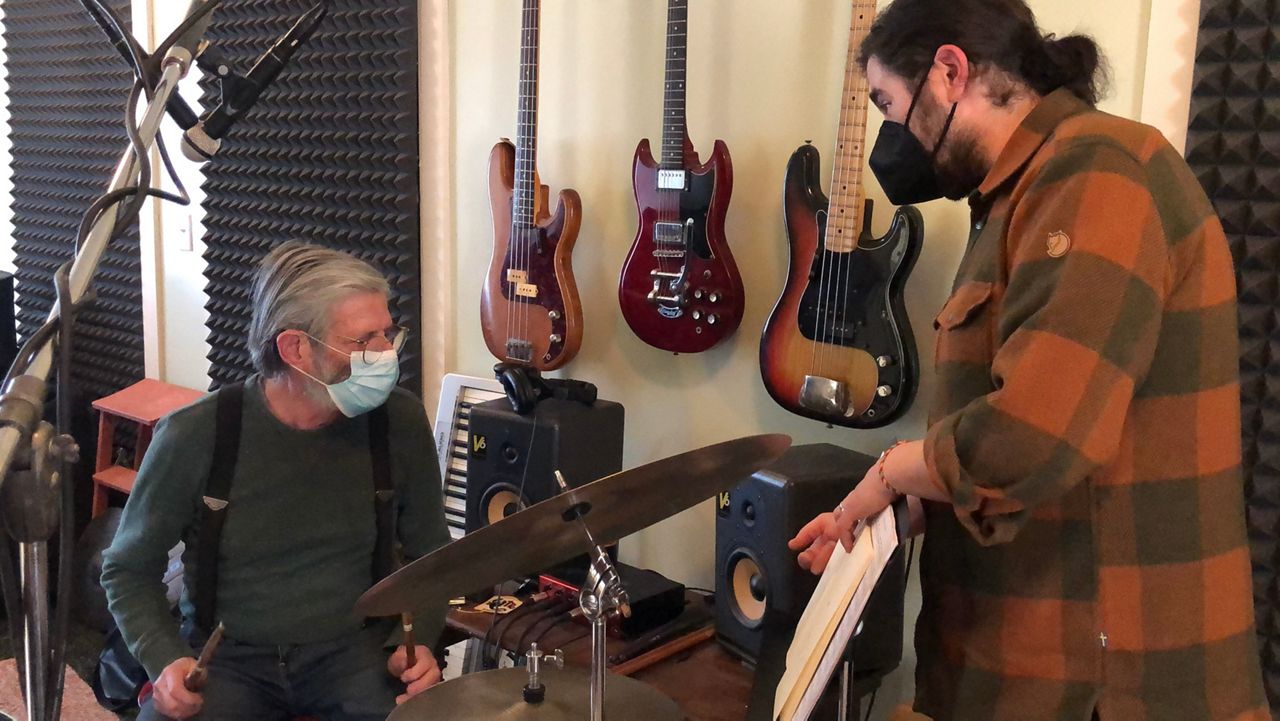 SOUTH EGREMONT, Mass. — Brian Kantor spends his afternoons at The Soundry, the small South Egremont music studio he opened late last year. It was there that he taught students of all ages to play the drums.
"Besides having a handful of private students that I would travel home to teach, that was kind of the extent of my business management so far," Kantor said. "So yeah, it's kind of a new frontier for me."
Kantor has spent two decades traveling the country playing with several bands, while giving private lessons on the side.
When the pandemic put an end to his touring, he decided it was time to settle down and turn to teaching full-time.
"It's a funny juggling act to travel as much as I do and keep a clientele for classes," Kantor said. "They just don't move. You kind of have to choose one or the other."
Kantor welcomes students of all levels. That day, it's Ron Brecher, who only has a few weeks to learn to play the drums. So far he loves it.
"It's awesome," Brecher said. "I'm amazed that I was able to do it, even clumsy as I am. I'm amazed. I've made a lot of improvements, I think."
Although he misses touring, Kantor has big plans to expand the studio. He eventually wants to move to a larger space and bring in more students and staff, creating a center for musical learning.
"From the youngest to the oldest, I would like to try to keep the door open for exposure to music," Kantor said. "That's diminished in our experience, I think, as humans, and that's important."