Here are facts about Bill Anderson, one of country music's most successful singer-songwriters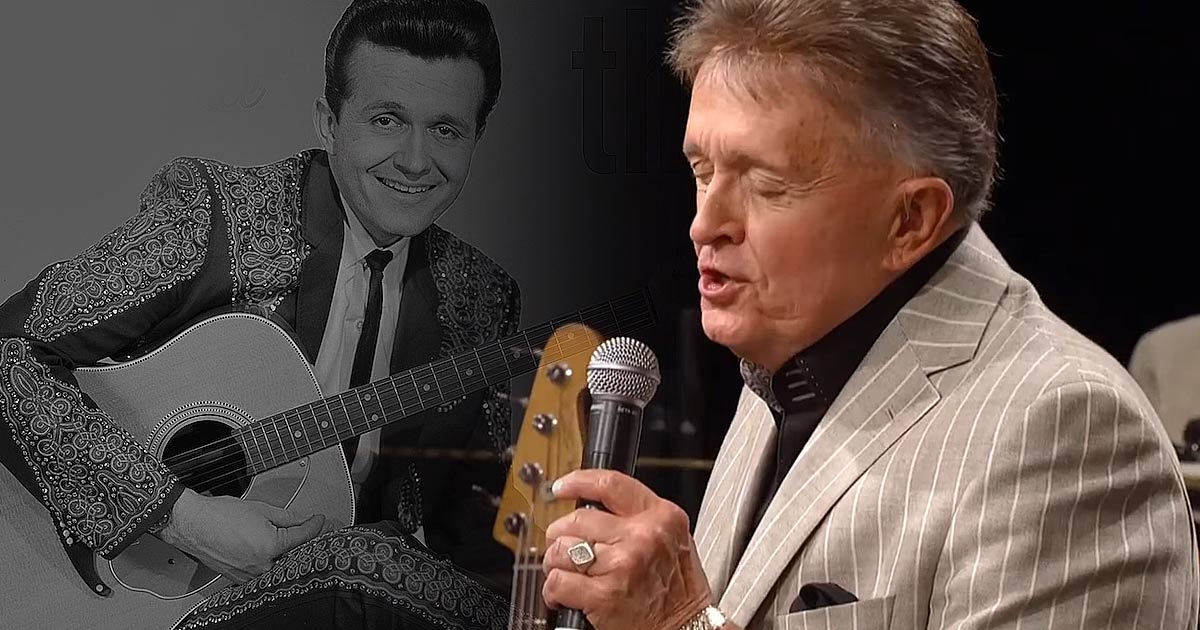 Although he's known for his smooth singing and conversational vocal style that earned him the nickname Whisperin' Bill, his credentials scream his notoriety. Bill Anderson is one of the most popular songwriters in country music history that only a few country artists could match.
He had countless songs he had written and recorded by some of the biggest names in the music industry. Of course, he's also a million-selling artist, with over seventy singles of his own. Today, Anderson has already become a legend and a source of inspiration for many young artists.
Let's learn more about Bill Anderson with some facts you've probably never heard before.
1. He is originally from Columbia, South Carolina.
Born James William Anderson III on November 1, 1937, the country star was the eldest of two children. Anderson's father worked as an insurance agent while his mother was a homemaker. In his third year, the family moved to Decatur, Georgia, where his father opened his own insurance agency company.
Anderson once noted that although his family did not have many material possessions, he remembered his childhood as never going to bed hungry.
2. His first interest was baseball.
In high school, Anderson became his team's pitcher and was even scouted at Chicago Cubs training camp. However, he declined the offer knowing his family would be upset if he missed college.
3. He saved money to buy his first guitar.
While Anderson played various sports and was active in youth organizations, he was mainly interested in music. He learned the joy of making music from his grandparents, who are both musicians. What interests him even more are the country musicians he often watched play on a radio station just above his father's insurance company.
4. He wrote his first song when he was only ten years old.
Armed with his first guitar—"a cheap, flat-top model with strings about an inch above the neck", Anderson recalled—he wrote the first of Bill Anderson's many songs. It was "Carry Me to My Texas Home," showcasing his fascinating imagination. At ten, Anderson had never been west of Carrollton, Georgia.
5. He earned a degree in journalism.
While earning a journalism degree at the University of Georgia, Anderson began working as a disc jockey at a nearby radio station, WGAU. However, Anderson was fired after playing country records on a strict rock 'n roll station.
6. He has his own TV series.
From 1965 to 1974, Anderson hosted The Bill Anderson Show, where he recorded two series of thirty-minute shows in front of a live audience. At the same time, Anderson appeared in various country music vehicles and made guest appearances on several national television shows. Anderson's television appearances have continued into recent years.
seven. He also tried his hand at business.
Anderson also ventured into the business sector a few times; however, many of which ended up failing. This includes the radio station he acquired in 1975, which failed to gain enough publicity, leading to its failure. Six years later, Anderson sold the station and left the radio industry.
8. He married twice.
In 1959 Anderson married his first wife, Bette. He was only 22 then, while Bette was 19. However, the two decided to call it quits ten years after getting married. Anderson and Bette were blessed with two daughters during their relationship.
In 1970 Anderson married Becky – a marriage that lasted until the 1990s.
Isn't it great to know these facts about Bill Anderson? After all, he's a country legend whose contribution to the genre is beyond compare.