Kapadia is the nicest guy in the music industry: Ali Azmat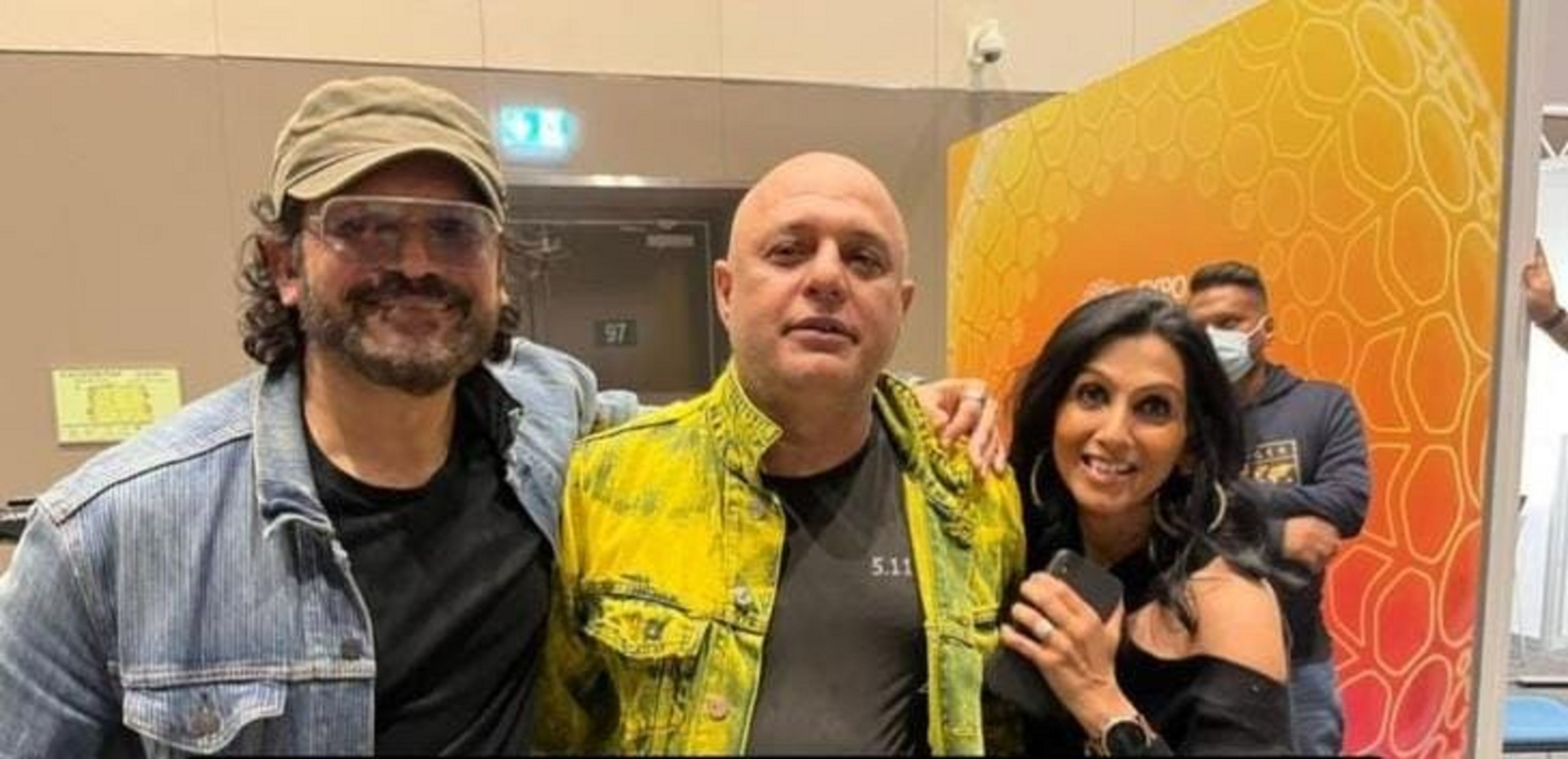 If you're a 90s kid, seeing Junoon and Strings perform on stage in an impromptu session would undoubtedly be the best day of your life. For those who attended Junoon's live concert on February 18 at Pakistan Expo 2020, that dream came true when former Strings leader Faisal Kapadia took to the stage in full concert and had a jam session with the rockers Ali Azmat, Salman Ahmad and Brian O'Connell.
In an ode to Junoon's music career, as well as his lifelong friendship with the band members, the Durr singer took to his Instagram to share a short snippet from the night he can be seen in perform on the song Junoon from 2007, Yaaron Yehi Dosti Hai.
Applauding his fellow musicians, Kapadia captioned the post, "[I] I had a blast last night, what a show Junoon, wow! He further added:[I am] humbled by their kindness. [It is] amazing how over 30 years have passed. Yaaron yehi dosti hai [This is what friendship is].
A few days later, the Sajni hitmaker shared another video from the same night where Azmat, Kapadia and Ahmad reminisce about the good old times spent together on stage. They are also joined by drummer O'Connell and actor Omair Rana.
The clip begins with Kapadia praising the band and their energy saying, "You rock. You should do more and more gigs. Azmat then joins Kapadia in shouting, "Didn't I say Faisal is the nicest guy in the music industry? Didn't I say that? which is followed by applause and cheers from the audience.
Nostalgic for the good old days, Kapadia began sharing how far back their friendships go. "I've known Ali since he was hiding in closets and I've known Salman since he first wrote an instrumental song called Samina." Azmat joins in with playful comments about how he'd still hide in the closet if he could fit one.
Ahmad then adds, taking the mic and sharing the rivalry between the band members, "Tonight I feel like Faisal Kapadia broke the ice and came to a show where a lot of people didn't show up. "
Before Strings broke up in 2021, the band's most recent collaboration with Junoon was in 2018 with Red Bull Music Soundclash where they performed each other's original songs together.
In Kapadia's fantastic life since moving to Dubai, the singer's Instagram is full of selfies with celebrities such as Chris Martin, Jaaved Jaffrey, Hari Haran, among others.
Do you have something to add to the story? Share it in the comments below.