Music duo HAUNTER take listeners on a rhythm-laden journey through the mind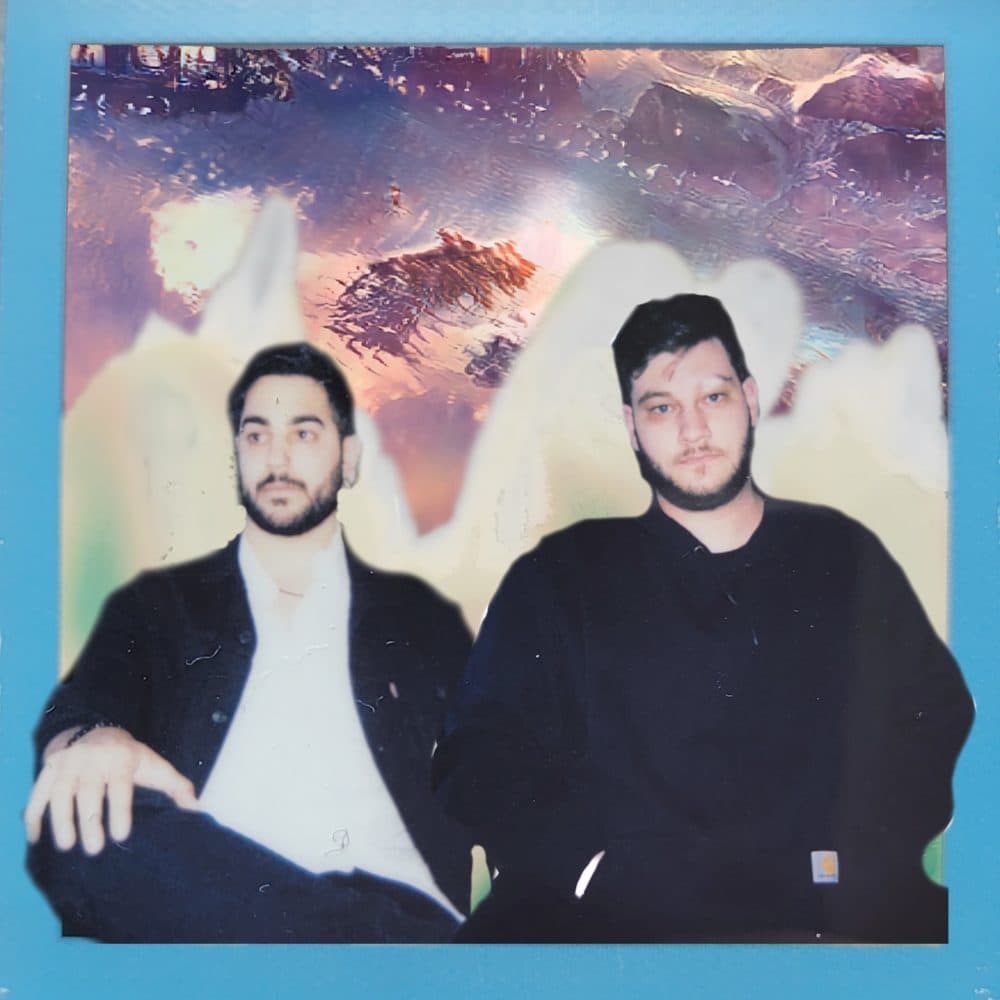 On "This Is For You," the opener from HAUNTE R's exploratory new album "DREAM THE DAY AWAY" (out May 27), a guided meditation invites the beginning of a dream. "The only thing lost is time; let it take you," says the voice of Jamie Horseman, one of many feature films selected from a 22-track array of future beats, electronic hip-hop and experimental neo-soul compositions loosely woven into a conceptual narrative . "We're trying to tell the story of a waking dream," says Jonah Levine, co-producer and half of the duo. "I have ADD, I'm a space cadet," adds Sander Bryce, the project's rhythm side and Boston-area drummer attached to bands like Really From and I Kill Giants since disbanded. "Music has always been that escape. [The new album] plays on this idea of ​​escape.
In a way, the album is an escape from the project's gnarly origins. Bryce started HAUNTER as a solo ambition in 2015, merging his irrepressible chops with live samples from YouTube videos and live instrumentation into a mix of math and jazz songs with an emphasis on drums. But since Levine came into the fold, first as an outside producer and now as
A bandmate and collaborator, HAUNTER's vision shifted to focus on hip-hop grooves and textured psychedelic experimentation heavily influenced by Flying Lotus, Hiatus Kaiyote and Robert Glasper.
The latter's impact shows up extensively throughout the album, especially on the windy "We Are Gonna Be Okay", featuring vocalist Lo Artiz. Bryce and Levine, who are first cousins, say Glasper's jazz/neo soul opus 'Black Radio' was the first thing they listened to the first time they hung out as adults. on a walk around Los Angeles.
Levine cemented his role as co-producer when Bryce sent him a bunch of unfinished studio sessions in late 2019 without any prompts or directives. "I had this batch of five or six pieces," Bryce says. "The goal was that I was trying to do things for somebody else, for different singers." Levine adds, "I remember asking [Bryce], 'Are you sure you don't care what I do? Because I'm really going to dive into that. ""Levine essentially "finished" the sessions, and the duo moved forward during the 2020 global shutdown to create half of the album from scratch.
While previous HAUNTER releases are driven by unbridled energy and intuition, "DREAM THE DAY AWAY" is by far the most thoughtful and patient release from the group. With a greater emphasis on the tones, textures and featured vocalists that lead its focus, the album achieves its goal of taking you to the ethereal world of a dream.
And with this outing, Bryce and Levine find themselves locked in a furrow of inspiration and creation. "It's really addictive now to create tracks and take them in any direction we want," Levine says, also adding that there's a mass of HAUNTER songs in the vault, an indication that this daydream just started to swirl.