Musiio is an AI curator for the music industry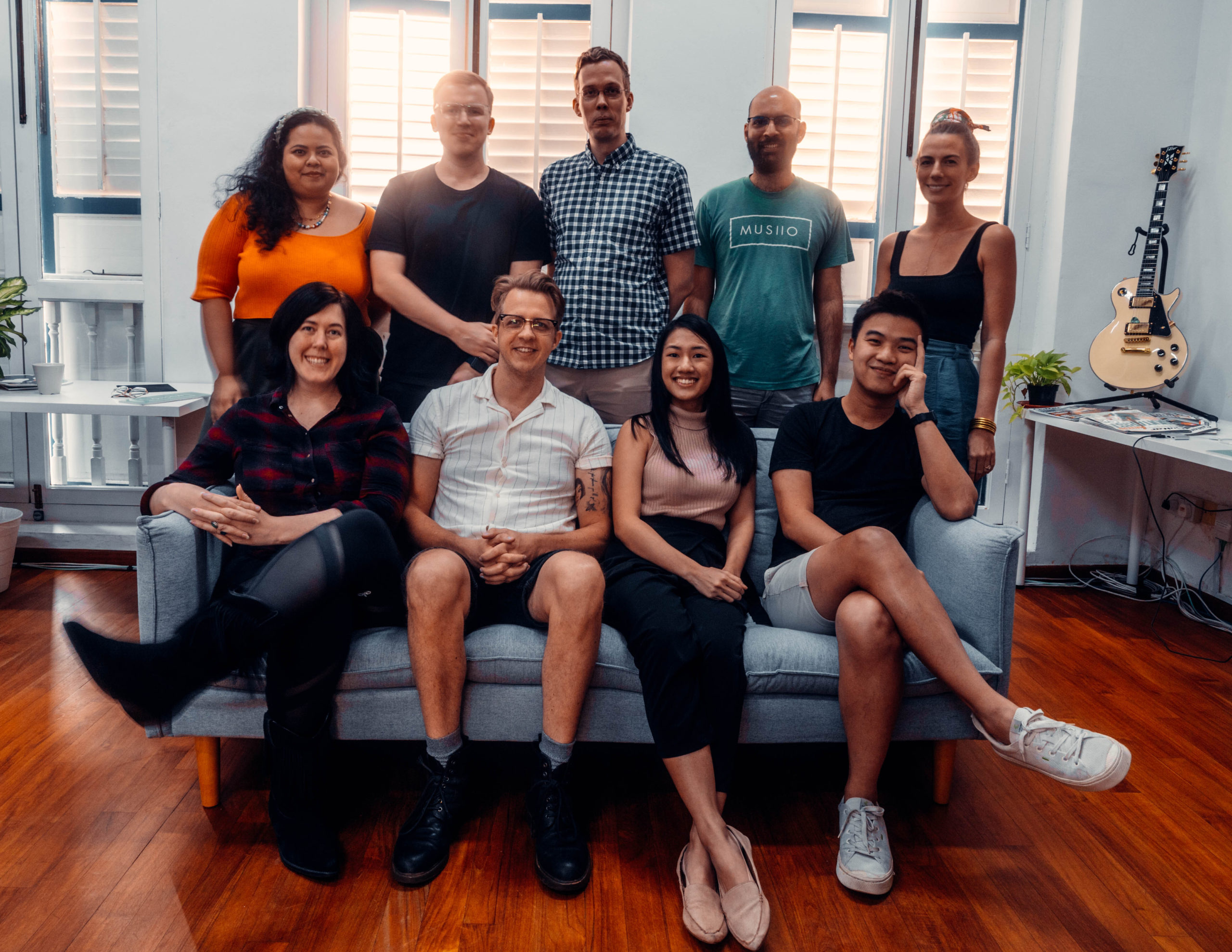 Hazel Savage defines herself as a punk rocker by heart. Her love for music led her to start a career in the music industry, where she worked for renowned companies like Universal Music, Shazam and Pandora. At the same time, she also played guitar for an all-female punk band in London named Ginkinta.
Her 14-year career in the music industry has given Savage the opportunity to leave her home country, England, to work in other countries such as Australia and Singapore, where she has decided it was time to take the next step. In 2018, she joined a startup incubation program called Entrepreneur First, which tech talent can connect to and create new startup projects.
During the program, Savage met Aron Pettersson, a Swedish data scientist with over 17 years of experience in artificial intelligence and data science. The two decided to launch Musiio, a platform that leverages deep learning and AI to help music companies organize their music catalogs.
One of the music industry's biggest problems is scrutinizing the sheer volume of tracks created or released every day, Savage said. For example, 60,000 songs are ingested daily by Spotify. On average, a new track is uploaded every 1.4 seconds on the Sweden-based platform.
At such speed, record companies, music streaming companies, and music archives have found it nearly impossible to adequately tag and categorize all of their music in different playlists. This is where Musiio comes in. The platform's AI technology can read and extract various characteristics and patterns of songs by analyzing the song's instruments, tempo, genre and other elements. According to the company, it only takes a day for Musiio to score 5 million songs, while a music curator can only go through 100 tracks in the same amount of time.
Empower music curators
Musiio claims that its software allows streaming companies to optimize their tagging capabilities, the creation of playlists and the functions of finding new music. The company also wants to help talent scouts find new artists by providing songlists filtered according to their requests.
Currently, the startup has notable names among its clients, including the US music production market BeatStars, the London-listed music rights investor Hipgnosis Songs Fund and the Vietnamese music game startup Amanotes, the maker of the piano game Magic. Tiles 3. Musiio's main revenue stream comes from its track locator and search software, which is available either on a monthly subscription basis or as a one-time purchase.
"In the first two years, we managed to increase our revenues by over 600%. Currently, we have been able to double our revenues each year, which is a testament to our products, "said Savage.
Although the startup has already reached profitability, Savage is working to increase the percentage of recurring revenue. "So far half of our profits are recurring, so I wouldn't say we are still profitable. I would say we are breaking even.
In July, Musiio reached a valuation of $ 10 million after raising an undisclosed amount in a fundraiser with the participation of François Arbor, the founder of the royalty-free music website Premiumbeat, and Paul Kempe. , the owner of the management, publishing and record company. Tile group. Currently, Musiio is exploring options to expand its business in the UK and the rest of Europe.
Similar AI music startups have emerged in recent years, including French company Niland, UK company Sonalytic and German startup Cyanite.ai. Niland and Sonalytic were acquired by streaming giant Spotify in 2017 and 2018, respectively. Savage said it was also open to a major music service acquiring Musiio.
"AI is a very expensive product. If you don't raise money, you will only be able to grow slowly. If you have strong opinions about fundraising, mergers and acquisitions, it can be difficult to seize growth opportunities as they arise. The best thing I can do is keep an open mind because that's when you grow up, "Savage said.