Nigerian music producer Krizbeatz buys his wife Toyota Highlander as a gift
Krizbeatz, a prominent Nigerian music producer, joined the list of people who bought new cars this year. This time, however, it's not for himself. The new vehicle, a Toyota Highlander SUV, was purchased for his wife.
Krizbeatz recently welcomed a baby boy with his beautiful wife and he expressed his joy on social media. According to the beat-maker, the SUV is a "push gift," a term that refers to a gift given to a woman shortly after giving birth, usually by her spouse or partner.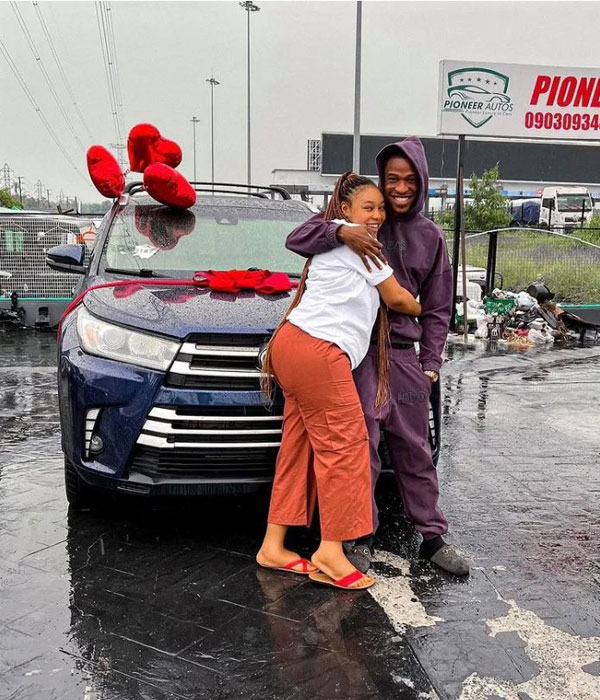 Krizbeatz or KrizBeatz the Drummer Boy is best known for producing Tekno's debut single "Pana".
KrizBeatz, who was ranked third on Pulse Nigeria's 2016 list of "Top 5 Nigerian Music Producers", has worked with Yemi Alade and other artists such as Oyibo Rebel, Skales, Lil Kesh and Koker.
The producer also released his own single "Erima" and the hit single "911" with Yemi Alade and Harmonize, which helped propel his career forward.
On YouTube, the song "911" has over 13 million views.
Toyota Highlander
Since 2000, Toyota has produced the Toyota Highlander, also known as the Toyota Kluger, a three-row midsize crossover SUV.
The Highlander was one of the first car-based midsize SUVs or midsize crossovers, debuting in April 2000 at the New York International Auto Show and arriving in late 2000 in Japan and January 2001 in America North.
The Highlander is the crossover version of Toyota's sturdier, truck-based midsize 4Runner, and it was the company's best-selling SUV until the RAV4 debuted in 2006.
In Japan, the Kluger was sold only through the Toyota NETZ dealership network as a wider alternative to the RAV4.