'Not Enough Words': Singer / Songwriter Tom T. Hall Remembers His Friends | New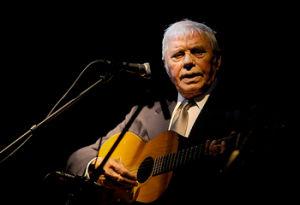 OLIVE HILL From his hometown of Olive Hill to the Grand Ole Opry, Tom T. Hall inspired many friends, family and fans before his death Thursday at his home in Franklin, Tennessee. He was 85 years old.
Although he made great accomplishments as a Grammy Award winner with a place in the Country Music Hall of Fame among other accolades, his friends and acquaintances are remembered as a loyal and loyal man to his heart, and like a person who has never forgotten his roots.
"It's really not what you would expect from a person of this stature. You would think he wouldn't have time for someone like me, but he took time for someone like me, "said Lisa Conley, who was lucky enough to get to know Hall by opening a tribute to the Olive Hill Welcome Center.
Hall, who was also known to fans as "The Storyteller", was best known for hits like "Harper Valley PTA", "(Old Dogs, Children, and) Watermelon Wine" and "The Year That Clayton Delaney Died, "where he spoke of his own experiences, many of which took place in or around Olive Hill.
Alma Sturgill, owner of Sturgill's Music Center in Olive Hill, spoke of knowing Hall as both a friend and songwriter when he performed music with her late husband, Darvin Sturgill.
"He always said 'I won't do any recording.' I said 'Tom you did better on that song than whoever recorded it' so he decided to start recording, "Sturgill said.
Hall's awards included a Grammy for Top Album Ratings in 1973, the Society for the Preservation of Bluegrass Music of America's Songwriter of the Year award 12 times between 2002 and 2015, and a place in the Kentucky Music Hall of Fame, Country Music Hall of Fame, Songwriters Hall of Fame and Bluegrass Music Hall of Fame with his wife Dixie.
Prior to his passing, Hall had donated a large amount of his memorabilia to the Olive Hill Visitor Center and left a lasting impression on Conley, the president of the Olive Hill Chamber of Commerce.
"People don't realize how loving and caring Tom T. Hall was until you talk to friends and people who worked for him, his family," Conley said. "There just aren't enough words. There are not enough positive words to describe this man.
Hall's death sent shockwaves not only through the worlds of country and bluegrass music, but also through his lifelong friends and family.
"When you're really close to people, it's different to know them. But Tom was nice, "Sturgill said. "He looked more like a brother.