Profound Revelations Studios: Fostering Music Creation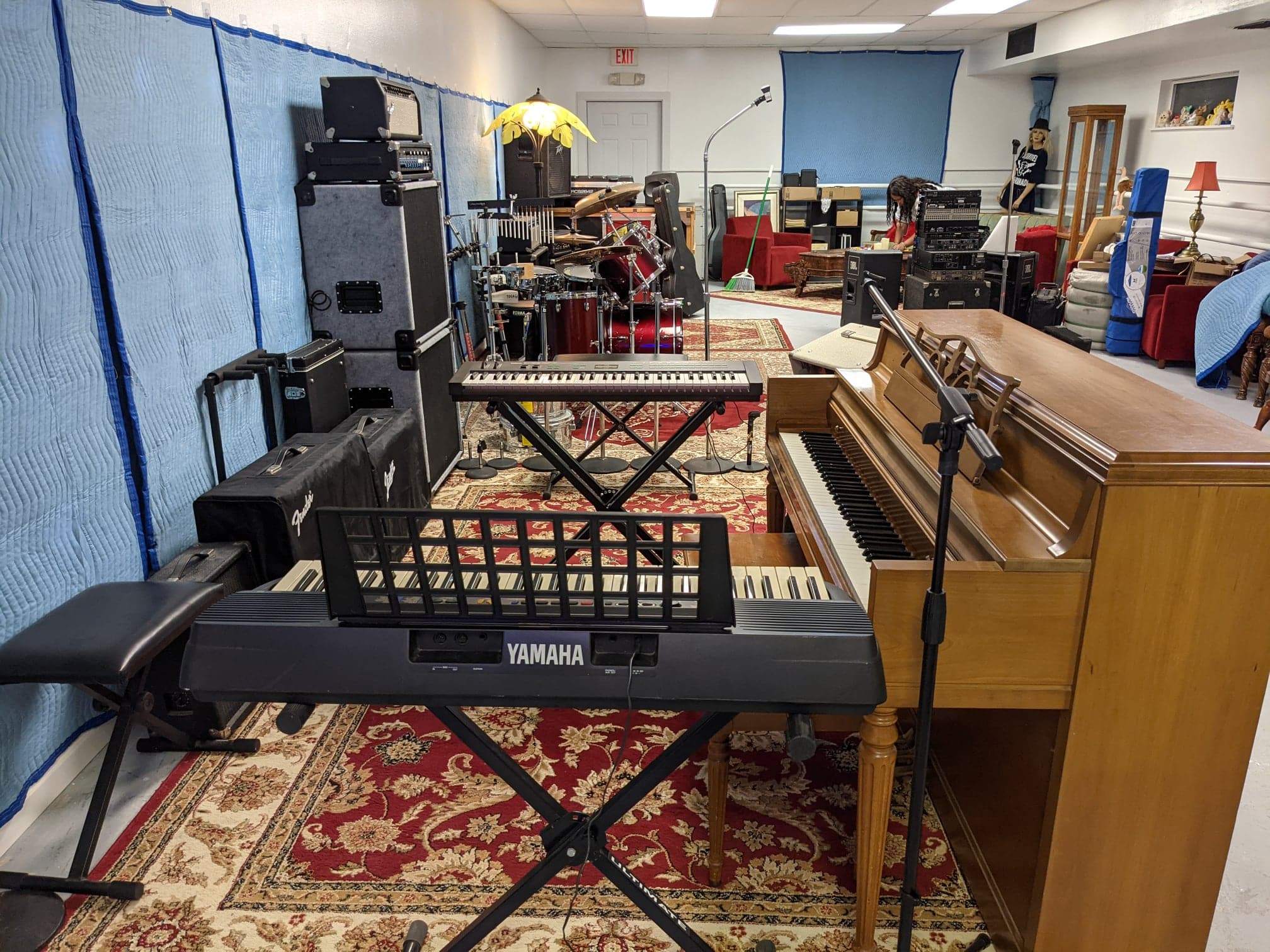 Profound Revelations Studios, 316 W. Jefferson St. is deeply refreshing. The studio is a boutique recording studio and rehearsal space that offers many services and good vibes and is affordable and accessible to everyone. It has a 950 square foot analog-digital hybrid control room, a comfortable seating area, and an eclectic mix of things.
Instruments are provided or you can bring your own. Playing live brings a certain magic to the room. The space is owned and operated by Patria and Tom Dye and is located in the heart of Brooksville. "It's a comfortable home to nurture, nurture, and promote growth," Patria said with utmost sincerity.
There is also an area for podcasts to save. "There is no other space in town. So. We're going to do it," Tom said. Another important purpose for the space is to have a testing ground, where musicians can perform and develop musical acts together. Patria said it's been a common need for young local musicians to form new bands and the studio wants to help nurture that by providing space and sharing their musical experience. "You just need to be motivated," Patria said passionately. "This is our house. This is your house."
Phone: 352-740-0091
Address: 316 W. Jefferson St.
Brooksville Florida, 34601