Ravenscoon talks about "inertia" and his growth as a producer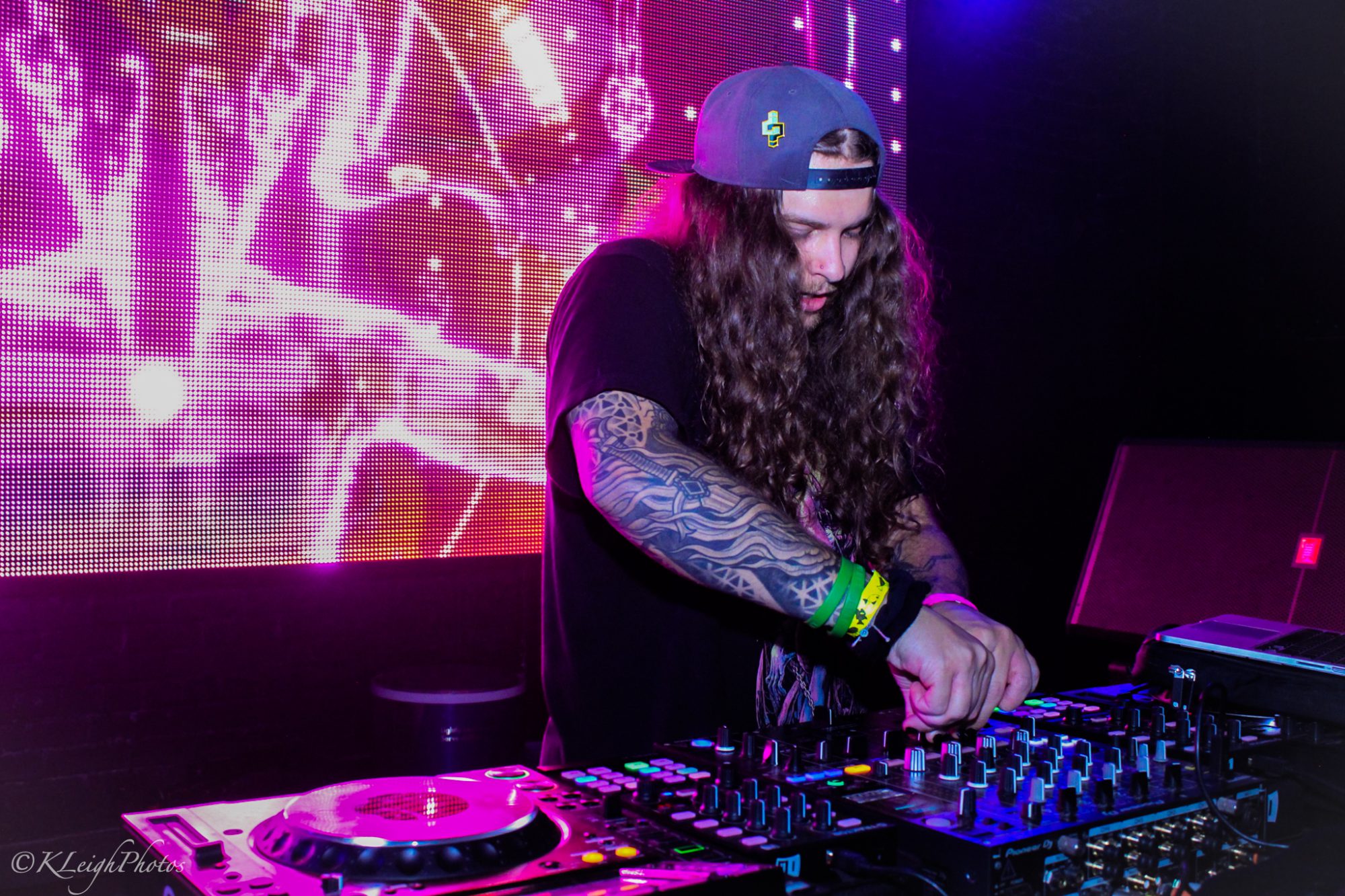 Ravenscoon sat down with us to discuss his past, future, and everything in between before making his summer camp debut.
---
Ravenscoon absolutely crushed it on the bass music scene with its distinguished psychedelic and expressive sound – and it just turns heads with every passing release. The first corpora like the Disturbs PE helped set the tone for what was to come from this rising star while his rapid eye movements PE only catapulted it further into the hearts and minds of bass lovers near and far.
This year, Ravenscoon built an even bigger fan base with the release of the Inertia PE on WAKAN and add extra depth to his mind with new episodes of his radio show in the nest. Additionally, he has been grooving behind the decks as well as at festivals like Ubbi Dubbi, Illfestand recently debuted at Summer Camp Music Festival this past month.
Before hitting the stage at Summer Camp, we caught up with Ravenscoon to dive into her journey and artistic growth, as well as her latest release and some details on what's to come in the future. Listen to the Intertie EP on Spotify and read on for the conversation!
Stream Ravenscoon – Inertia PE on Spotify:
---
Hello Ravenscoon, thanks for chatting with us today. What has been your first impression of the summer camp so far?
It's big. I haven't been to a camping fest in so long so it's a shock but in a good way. I love how there's a mix of jam and dance music, and there's Bone-Thugs-N-Harmony here; there are so many different types of music. It attracts so many different crowds, some older, some younger, and you can tell who is there for what. But yes, I like it. It kind of reminds me of Electric Forest; it has a similar vibe. The first year I went to Bonnaroo was 2012, and it's a similar vibe I gravitate towards.
Your set is at 2am, so what are you most excited about playing a late night set on Scamp's last night?
So, it's a little intimidating because you have to convince people who have been partying since Thursday at a camping festival. Which is hard, I went there, and on Sunday evening, you're tired. But I'm right after Jantsen, and he's the party goer, so I feel like people will be energized after that.
Other than Daily Bread, I'm pretty much the last set of the festival, so I feel like I'm going to have a crowd of people still wanting to party. I'm going to start with high energy and then make it a bit more psychedelic at the end. I'm honestly intimidated by every time slot I get. I always want to make sure everyone is having the best time of their life.
So, shifting gears a bit away from the festival, you recently released your latest stunner, the Inertia PE. Can you explain the creation of the version?
It took me at least a year to work on that one. I haven't had much time until recently to sit down and plan things out. I worked 9 a.m. to 5 p.m., and didn't quit until December — then we moved to Atlanta the last week of February. It was a big move from California to Atlanta. Before that, I could only work sporadically on the music, but I had written two or three tracks on the EP, and I try to have a big release at least once a year.
Before it was rapid eye movements, I had a few more singles and smaller EPs after that, but that's what I worked on. It's my sound now; That's what Inertia was for me. Once I had those few songs that I felt were in the same vein, I wrote some more and scrapped a few, which is pretty common for me. If it doesn't make the cut, it's not good enough. I want things to be consistent.
One of my favorite electronic albums is Welcome Reality by Nero. The whole thing, front to back, is a story, and I feel like it fits together, and that's how I try to make my EPs sound. I wrote the last two songs, "Velocity" and "Inertia", not so long ago. I think it was December or January. But once I had all my leads, I could group them together. Sometimes I write them with specific meanings, and other times I apply the meaning afterwards. It's a lot of back and forth, just for the feeling it all gives you.
One of the biggest things that stood out to me about Inertia EP was the cohesion I felt from start to finish. I think that's something we're losing because there's such a demand for artists to constantly release music. We've lost some of that emotion, and I felt it for the first time in a long time with your EP.
Thanks! Yes, and I feel the same. There's like the TikTok-ification of music, if that's a word, where people's songs are now between a minute and a half and two minutes long. Labels or managers want songs that are popular on TikTok or coming out of bangers all the time, or mixing tracks together just because you need to release an album.
I think it's important to have music that feels intentional and has a vibe. Even though I'm not writing the songs simultaneously and planning them, it's still possible to try to pack something together. I hope more people will continue to do so. I'm not the only one to do this, of course, but yes, I completely agree with you. I want my music to be a listening experience.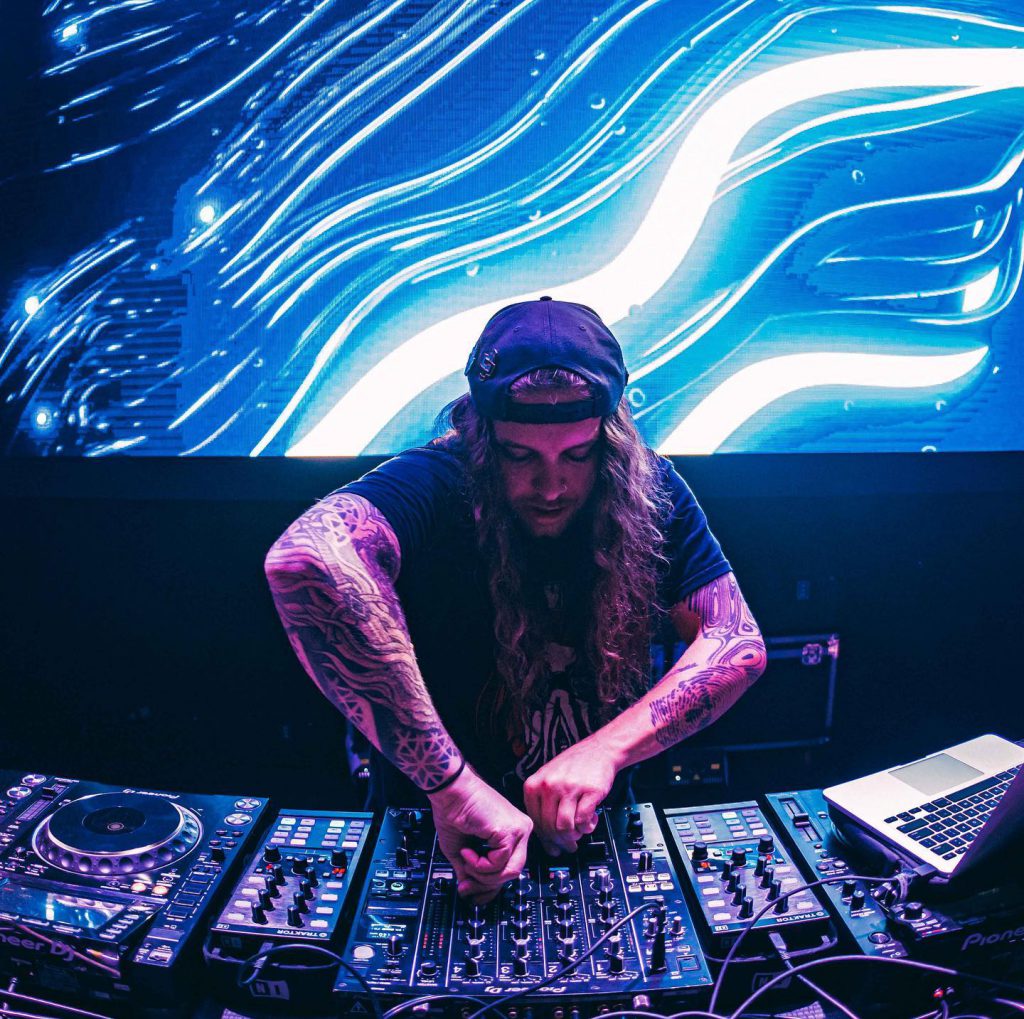 How do you think your production skills have improved from your early releases to the most recent ones?
Like day and night, especially since my first songs. I've been producing since early 2018, but back in high school, I had a directed study. So I could take anything instead of taking a course since I already had all my credits. I wanted to learn. I did music production, but I was so ADD and a little dumb that I just watched YouTube videos for a semester. I watched many videos about the production, and many of my friends were producers from that era. One of them is in an Indie Pop band, and the other made beats for "Walk It Like I Talk It" and for Migos. So he's a beat maker now, which is crazy.
It's really about putting in the practice and the time. They say it takes ten thousand hours to be a master at something, and I don't know if I'm up to that number of hours, but it's pretty close! I don't feel like a master at all, but I'm much more comfortable producing. Now I have more time to be intentional, and I feel my music reflects that.
Sound design takes time. I record all my good sounds and have models that I've created now. So I can just start with a shell of a song and then go from there. There are two ways to do it, I have friends who produced for like ten years before releasing anything, and then they release a song, which is amazing. Where I just started producing and I was like fuck, here's what I can do. Now it sounds a lot more like my own sound, and I'm moving towards where I want to be with the project.
You recently moved from San Francisco to Atlanta. What do you think has been the biggest difference in bass music culture between the two regions?
That's a good and interesting question. I grew up in Atlanta, so I lived there until I was 18, went to college, then moved to California. But I was in California for six years, then in college for four years in North Carolina. So I was away from Atlanta for about ten years.
Back, there were a lot of changes. But in general, the two scenes have always been different. Speaking specifically about the Bay Area market bass scene, I think there's a huge gap between the kind of music I make and the mainstream stuff – including the fan bases that come with it.
You can have someone like me who's pretty popular on the East Coast who can sell a venue like Terminal West, and a 5,000 seat venue like Aragon Ballroom, who then comes to San Francisco and struggles to sell about 300 tickets.
As far as genres go, house music is for sure in the Bay Area, and if you go to festivals outside of Insomniac, it'll be pretty house.
Then there is the subgenre called desert bass. This is what you see the least in the Atlanta scene. It's very different. For my part, I hardly played any concerts in the Bay.
I would like to mention my friends at DEF, who are pushing the underground in Atlanta. I know Player Dave and Daisy Chain in San Diego, Brownies & Lemonade in LA, and others do stuff like that so the Bay Area has it. The first show I played was like a renegade beach party and a barn party. Stuff like that, that's where I started.
The last time we spoke was in April 2020, just after the pandemic started. What has your experience of getting back on track been like now that the scene is back in full swing?
I've had such a big transition in my life since then. We talked about moving and I quit my job. I was doing commercials, so they were always airing, and I was always on call. The pandemic has given me a lot more time to write music.
That's when I realized I had a lot more time then all the live streams that happened. That's where I got a lot of momentum. It was like the first time I had time to start doing stuff. While many artists were on tour, this was the first time they caught their breath. I had a new wind to do more.
I don't know if the pandemic is necessarily over, but things are open again. I'm shooting more than ever, especially without work. I did 17 dates last year on the Peekaboo tour, and I'm doing festivals this summer. I feel like I hit the ground running. I'm touring later this year. I can't tell you what it's called yet, but I'm super excited, someone else's tour, not mine yet!
What are the things we can expect to see from you in the rest of 2022 and beyond? Are there any specific goals you hope to achieve by the end of the year?
I can't say much yet, but I can give some hints. I'll be playing a supporting role on someone's tour in the fall. I think I make thirty stops. So it's going to be exciting, it's my first time on a bus ride, and I'm doing all of this. At the same time, it's a little worrying because I'm going to be away from Taylor, my fiancé, for so long.
But yeah, that's a huge thing for me. I'm super excited. I can focus on creating so many different DJ sets, and that's one of my favorite parts. Playing for people who haven't seen me yet is super exciting. I have more music to work on. I'll probably do two more EPs, and I have a few singles, a collab with Smoakland, one with Sully, and one with G-Rex. I write a ton of music. I think I have 15 or 20 songs that I'm looking to wrap up right now. I don't know if that means an album or not next year, but it might be something I'm working towards.
---
Follow Ravenscoon on social media:
Website | Facebook | Twitter | Instagram | SoundCloud