Sharon Burke mobilizes industry in pursuit of Dancehall Grammy category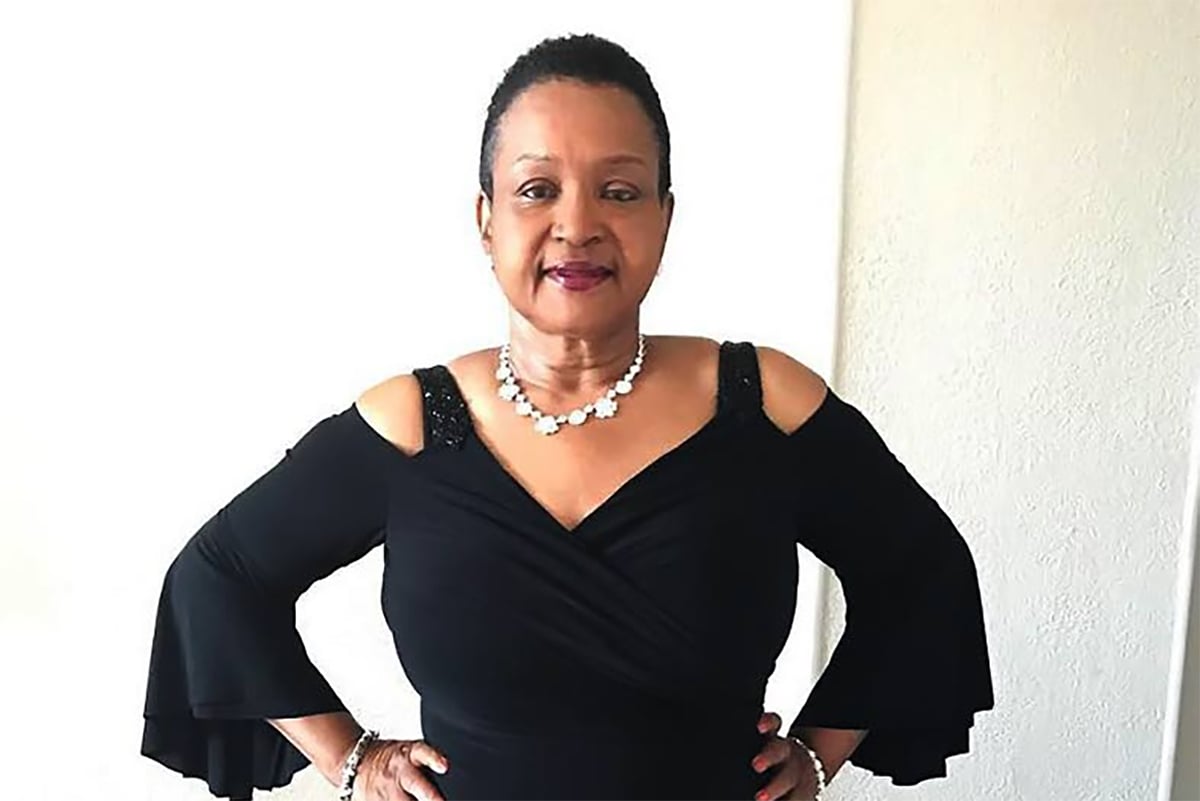 After Grammy CEO Harvey Mason Jr. indicated he wasn't ruling out Dancehall becoming a category in its own right, Solid Agency President Sharon Burke, one of music's most respected people Jamaican, vowed to set things in motion. .
"Let's push for Dancehall to have its own category. We will write to the Academy. We will ask the Dancehall fraternity to sign. Well done @jrwatkis. Thanks Harvey for sharing. Hope to see you February 8-12, 2023 Island Music Conference," she noted on an Instagram post where she shared a clip of the CEO's interview with World Music Views.
A week ago, Mason, said that "if the Dancehall community wanted their own category, and they were so convinced of it", they could submit a proposal and with the right reasoning, justification and signatories required, that could be done.
The Grammy Awards are considered the most prestigious music award in the world. The awards are given by the Recording Academy of Arts and Sciences in the United States, which is described as a "scholarly academy of musicians, producers, sound engineers and other music professionals, which, through the Grammys , recognizes achievements in the music industry of songs and music that are popular around the world".
Several Dancehall artists have won Best Reggae Album Grammys over the years, the first being Shabba Ranks in 1992 for his album As raw as ever. The Seaview Gardens native also repeated the feat the following year with Naked X-Tra.
sale of diamonds Shaggy was next in 1996 with Boombasticwhile Beenie Man won with Art & Lifen 2001. Sean Paul was the last to receive a Grammy for his Dancehall hardcore album rock duty in 2004.
Burke, who established Solid Agency, his artist management, bookings and event management company in 1992, has been instrumental in developing the careers of some of the most iconic names in Jamaican music. Over the years she has served as a booking agent for shows and concert tours for Freddie McGregor, Admiral Bailey, Barrington Levy, Third World, Bounty Killer, Voicemail, Aidonia, Wayne Marshall, Etana, Tony Matterhorn and Kiprich .
She was also the mastermind behind some of the biggest dancehall events ever produced in Jamaica, including Buju Banton's Long Walk to Freedom, Reggae Sunsplash 1995, Saddle to the East, Fully Loaded, Re-Loaded and Overloaded. She also took part in the Shaggy & Friends charity concert in 2009 and Bounty Killer's It's a Party.
She was also revered for organizing the production of the stellar VERZUZ clash between Bounty Killer and Beenie Man, which was seen by over 3.5 million people worldwide.
His Dancehall Grammy message was backed by Gramps Morgan, while recording artist Alex Marley, a relative of Bob Marley, stressed that the messages emanating from Dancehall music should be positive in the future so that she is gaining ground.
"Let's make dancehall a positive music genre with a positive message that can have the same impact as the music our Rastafari ancestors created and brought to the world on Jamaica 🇯🇲.. Afro beats is not about violence etc. I think that's why it's making a lot of progress, it's just fun songs that people can dance to," he noted.
Another respondent, quarter_dread, expressed similar sentiments to Marley.
"You should all fight to improve the quality of dancehall releases and bring back the authentic sound that the world so desperately needs. Are we going to lobby for a dancehall category and think we're going to win them over with the kind of garbage that's being made now? he noted.
Another follower stopped by to point out that the lack of Grammys membership was an issue that needed to be addressed.
"Help artists and producers register as members. They can only take dancehall seriously when they see dancehall artists and gatekeepers being serious in these venues, showing the level of influence and relevance dancehall has to music as a whole," he said. added.