The sweetest songs of the summer | The selection list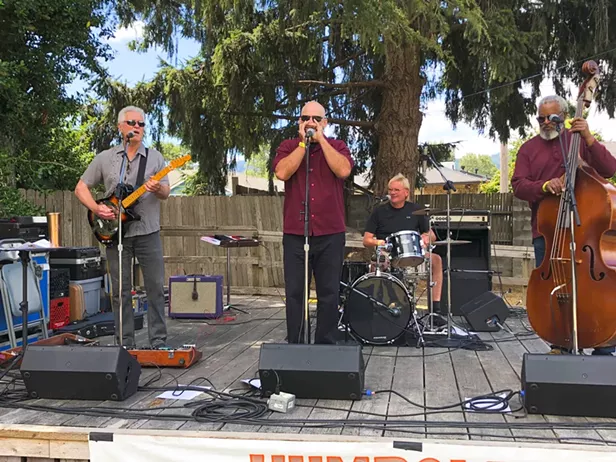 "It's a bad-tempered old man / Summer song in his hand / It's a bad-tempered old man." So begins "Delius (Song of Summer)" by Kate Bush, a beautiful and impressionistic hymn to English composer Frederick Delius and his assistant Eric Fenby, who was placed in the position of scribe by the master's deterioration from advanced syphilis . Delius' lush, floral soundscapes evoke a world from which summer was born on a radiant morning of symphonic, natural rapture. His musical work is pure visions of soundtracks before the concept of soundtracks even existed in a cinematic sense. I love listening to his work this time of year, especially his beautiful "A Song Before Sunrise". This week I'm thinking of him Florida Suite, who was influenced by the songs and music of African Americans during his time here in the early 1880s. Songs came to his ears over wind and water 24 hours a day, spirituals and ballads sung by black workers finding liberation in the brutal conditions of the American South in the late 19th century. I mention this link because two things are happening during the duration of this week's article: Juneteenth and the start of summer. I mention Delius not as a "white lens" from which to view black art, but to recognize the sweeping reach of influence that African American art has had on this planet. Spanning every continent and country, Black American culture has given so much to the world as a whole, and no amount of praise or recognition can ever truly capture its invaluable contribution to humanity. I am the wrong person to discuss the struggle, pain and violence endured by generations of black Americans. There are many smarter people better suited for this job and I suggest you listen to them. I just wanted to take a moment to point out that literally everywhere you look, in every corner of the world, black American art has left its beautiful and shining mark. I want to acknowledge this and express my deepest thanks. I just wouldn't want to live in a world without, for example, jazz, gospel and blues music. A soulless planet could never sustain life.
Enjoy the summer and love your neighbor.
Thursday
There's a special open mic happening today at 6 p.m. at the Northtown Coffee/Mother's Cooking Experience. Local non-profit Youth Art Will Succeed (aka YAWS) presents an evening of BIPOC voices, featuring featured performances by Flo J Simpson, RAH, All'Love Aundrea and more.
Friday
In anticipation of Juneteenth, Black Humboldt is hosting a Black Healing Through the Arts showcase at Humbrews. This local talent variety show features comedy, hip-hop, spoken word and burlesque by artists Josh Barnes, Mo Desire, Electra Gray, Kemistree, Wess Vega and more. Doors are at 8 p.m. and admission is a mere $10 for that hefty bill. It's a great show to baptize your weekend. Saturday
Texas has among its best qualities a history of producing good soulful country singers. Zane Williams is one of those guys, and his band wild blue markets a hybrid of country and harmonious gems that shine with facets of bluegrass, blues and rock. You can hear this group pluck, strum and sing fervently all night long at the Arcata Theater Lounge at 7 p.m. ($15). It's exactly the kind of show that's perfect for a full moon summer evening.
Sunday June 16
When local legends Dale Cash, Jim Lahman, Ron Perry and Bill Moehnke get together to jam, it's sometimes upside down The Blues over the years. The band is giving what for at the Morris Graves Museum of Art today at 3 p.m. for its Afternoon of Jazz series. If you want to hear the music from the essential backbone of the American songbook, then grab a seat. Suggested donation is: $5 general, $2 for students, seniors and military, free for museum members and children. I will most likely be there, as I have a well-known penchant for hearing Cash play bass, having taken a very special bass lesson from this excellent childhood neighbor when I was a novice teenage musician. .
Monday
Another quiet musical evening on the edge of the redwoods of the sea world. My advice? Make time on this federally recognized June 16 holiday date to read about Black American history or the works of a Black artist. I can't wait to see one of my favorite collections by one of my favorite essayists, the excellent Ishmael Reed Shrovetide in Old New Orleans.
Tuesday, summer solstice
Festival Circuit Road Dawgs hip abduction comes to town tonight to share his jammy take on reggae, afrobeat and electronic dance music with the masses. When bandleader David New brings his friendly monsters of the executives to the Arcata Theater lounge stage at 7 p.m., the grooves will fly and the dancing will begin ($15).
Wednesday
In the interest of mentioning (at least once) every little way, nook and cranny for your midweek enjoyment in our many fine entertainment establishments, I've landed on this odd little nugget. Did you know that Blondie's, that little haven of low-fi college rock just off the edge of the Cal Poly Humboldt campus, has a weekly go figure drawing 6 p.m. event? Strange but somewhat sensible, this drawing evening is suitable for artists of all levels of practice. Just be sure to bring a five point for model time.
Collin Yeo (he/him) lives in Arcata with two enchanted grimalkins, chaotic sisters and tail masters, each as lithe and cunning as pixies.