Where to go, what to eat: Baton Rouge Symphony, Martin Wine & Spirits team up for wine and music | Food / Restaurants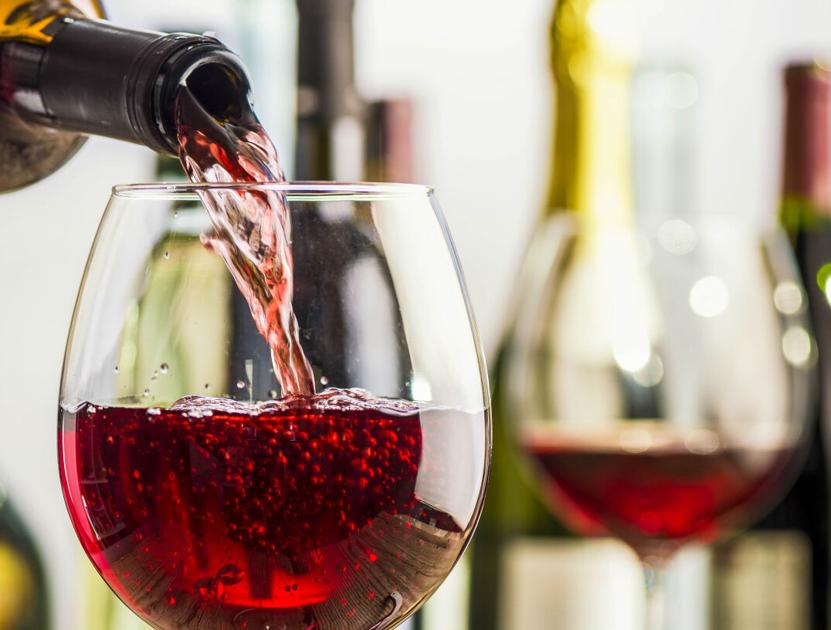 Calling all wine connoisseurs, gourmets and symphony lovers.
The Baton Rouge Symphony and Martin Wine & Spirits team up for an evening of wine and music with a "Symphony of Flavors Wine Tasting" at 6:30 p.m. on September 9 at Martin Wine Cellar at Studio Park, 1670 Lobdell Ave.
Carolina Bistue, winemaker at Bistue Cellars, will guide guests through a tasting of 20 wines. There will also be works by Martin Wine Cellar.
Performers will be Nicholas and Rachel Ciraldo, known as Duo Cintemani, an award-winning duo of musical talent renowned for being distinctive, expressive and colorful.
Tickets cost $ 75; VIP table tickets cost $ 100. Call (225) 383-0500 or visit brso.org.
BREW Zoo tickets on sale
Tickets are on sale for the seventh annual BREW at the Friends of the Baton Rouge Zoo on October 1. You can purchase tickets for the event from 7 p.m. to 10 p.m. at brzoobrew.org. Proceeds benefit the non-profit organization, which supports BREC's Baton Rouge Zoo.
The event will feature live music and more than 200 craft beers from local, regional and national breweries in addition to unique beers created by members of the Baton Rouge area home brewing associations. A myriad of local restaurants and caterers will offer food samples to accompany the draft beer. At this year's biggest event, you can walk around the zoo.
The event is open to people 21 and over only; No children are allowed. Tickets cost $ 50; VIP tickets cost $ 100; designated driver tickets are $ 20. Only 200 VIP tickets will be sold, which include an entry time at 6 p.m., express entry to skip the queues, exclusive access to the "Realm of the Tiger" VIP area, food / drink and drinks. VIP commemorative cups.
Torchy is 15 years old
Torchy's Tacos, 3658 Nicholson Drive, is part of the Austin, Texas-based chain's 15th anniversary celebration known for its "damn good tacos."
To celebrate this milestone anniversary, Torchy's is giving fans the chance to win 15 great prizes, including 15 years of free tacos and a "Torchy VIP Experience for Two" in Austin. Other prizes include a taco truck or catered taco party for 25 people, exclusive Torchy products and more.
Visit tacojunkies.torchystacos.com/signup and pre-register for the Taco Junkies Rewards Club until August 31st to participate in the raffle. Joining the club also allows you to earn delicious rewards when launching Taco Junkies.
Wine and food at Mansur
Mansurs on the Boulevard, 5720 Corporate Blvd., partners with Uncorked Wines to deliver a premier food and wine experience at 6 p.m. on August 10.
Chef Barrett Meeks and the staff at Mansurs worked closely with Uncorked Wines and local farms to prepare a six-course meal, served with unique wines.
The cost is $ 150 plus taxes and tips. The seats are limited. To reserve, call (225) 923-3366 or visit mansursontheboulevard.com.
Celebrate Julia Child
Eliza Restaurant & Bar, 7970 Jefferson Highway, will host their annual Celebration of the Life of Legendary Cook Julia Child in honor of her birthday on August 15th. The restaurant offers some of Child's famous classics from August 12 to 15.
The design of this limited menu is a nod to Child's classic cookbook, "Mastering the Art of French Cooking". While many of Eliza's dishes are influenced or inspired by Child, the dishes on this menu will be taken directly from her recipes, just as she created them.
The special menu is $ 38. For more information call (225) 349-8895 or visit elizabatonrouge.com.
Opening of the Christian creamery
Christian Creamery's ice cream and shake shop will open at 11 a.m. on August 20 at 14350 Wax Road.
The boutique is locally owned and operated by Christian Guyban. The shop's website says its ice creams and shakes are handcrafted every day from "100% fresh produce."
The store will also offer dairy-free, sugar-free, and keto-friendly options, along with color-changing spoons and straws.
For more information call (225) 726-6009 or visit christianscreamery.com.
Fratelli's reopens in Prairieville
Fratelli's Italian Grille, 17424 Airline Highway in Prairieville, reopened after closing for renovations.
The restaurant opened in 2017. For more information call (225) 313-4704 or visit fratellisitaliangrille.net.
Summer dinner course
Registration is open for a 5 p.m. Summer Dinner Recreation course on August 19 at the Louisiana Culinary Institute, 10550 Airline Highway.
Join Chef Jeanne Mancuso to learn how to cook a bright and tasty summer meal of Parmesan and herb popovers, zucchini fritters, creamy lemon chicken and orzo with spring veggies and a fudge brownie with a caramel sauce.
The cost is $ 125. Face masks are compulsory. Visit lci.edu/store/Summertime-Dinner-p368641813.